Are you moving? Awesome!
Awesome Movers offers specific residential moving services that are designed to make your Seattle residential moving experience awesome. Our services include antique moving, apartment moving, furniture moving, home moving, local movers, and packing and crafting. We serve nine areas throughout Seattle, so all you have to do is choose the closest one to you and we will do all the heavy lifting—it's that simple.
As movers, we understand that moving is stressful, but we can fully assure you that we will be with you every step of the way. We take pride in being a licensed, bonded, and insured moving company that you can trust. That said, we can also guarantee that your valuables and antiques will be safely and securely transported to your desired location. Our movers are dependable and experienced professionals who are always ready to assist you on your next journey, whether it is moving to an apartment or home. In addition to home and apartment moving services, we offer furniture delivery, furniture removal services, and furniture assembly. As professional movers, we also provide packing and crafting services to ease the stress of the move. Even if you are just moving locally, we've got you covered and ensure that it will be a quick and affordable transition.
We are always on the move and eager to help you get where you want to be. Our team recognizes that every move is unique, and we are fully equipped to meet all your needs. At the end of the day, we want you to have an awesome experience because they call us Awesome Movers for a reason! Contact us today to learn more about our first-rate Seattle residential moving services.
Awesome
Residential Moving Services
Awesome Offers Affordable and Reliable Residential Moving Services
Book Your Move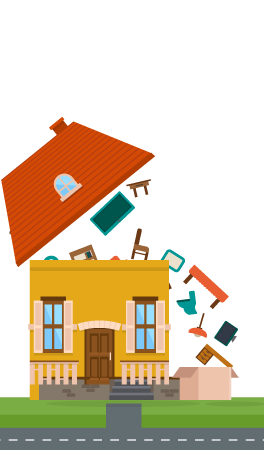 Antique Moving Services
Awesome Movers can safely and securely transport valuables or collectible items. We are fully licensed, bonded and insured.
Apartment Moving Services
Awesome Movers offers low-cost apartment moving services Auburn, Federal Way, Lynnwood, Seattle and Kirkland.
Furniture Moving Services
Call Awesome Movers for affordable furniture delivery and removal services. We even offer furniture assembly!
Home Moving Services
Just pack up the house and garage, we can do the rest. See why Awesome Movers is Seattle's best moving and delivery company!
Local Movers
Whether you live in Everett or Enumclaw, Awesome Movers can help you get your move done quickly and affordably.
Packing and Crating
Too much stuff or not sure how to safely transport? Call Awesome Movers about packing and crating rates.
Three Movers + Truck (Best Value)
(Mon-Wed) $125 Per Hour
(Thurs-Sat) $135 Per Hour
Schedule Now